Steel
China steel futures slip on demand, virus outbreak worries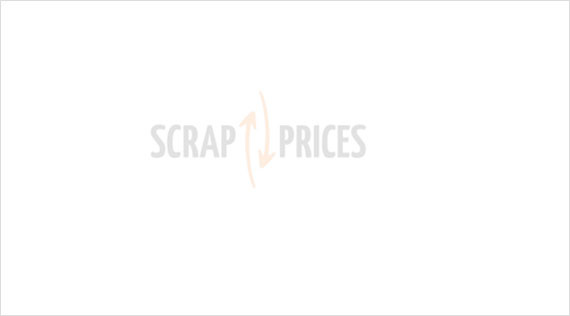 MANILA, Jan 21 (Reuters) - Steel futures in China slipped on Tuesday, after four straight sessions of gains, as cloudy demand prospects and concerns over the potential economic fallout from an outbreak of a new flu-like virus in the country weighed on prices.
Benchmark Dalian iron ore prices were little changed, however, after BHP Group maintained its 2020 iron ore output forecast, providing some relief amid concerns over supply of the steelmaking raw material.
The Shanghai Futures Exchange's most-traded construction steel rebar contract ended 0.9% lower at 3,570 yuan ($517.50) a tonne.
Hot-rolled steel coil further retreated after touching a record high on Monday, down 1.3% at 3,593 yuan a tonne.
"Data showing steel production in China rose 10.7% year-on-year in December buoyed markets late last week. However, the spectre of slowing demand from the housing sector has checked that exuberance," said Daniel Hynes, senior commodity strategist at ANZ Research.
Chinese homebuilders should continue to face difficult conditions in 2020, with flat sales volume growth and modest price gains, Fitch Ratings said in a statement last month.
Home prices in China, the world's top steel producer and consumer, grew 0.4% in December from the prior month, after slowing down for six straight months.
Worries about the new coronavirus, which sparked sell-offs in stocks and metals after China reported a fourth death from the outbreak, also spilled into the steel futures market.
"Risk-averse market participants are trying to sell everything ahead of the Lunar New Year holiday," a Shanghai-based steel and iron ore trader said.
FUNDAMENTALS
* The most-traded iron ore contract on the Dalian Commodity Exchange ended down 0.1%.
* BHP, the world's biggest miner, maintained its full-year iron ore production forecast after reporting that its Australian output in the three months to December was nearly 2% lower than in the September quarter.
* Dalian iron ore prices have so far risen more than 3% this year on supply issues but trading volumes have weakened ahead of the week-long Lunar New Year holiday from Jan. 24.
* Spot iron ore prices edged higher in sluggish trading on Monday, with the benchmark 62% iron-content ore for delivery to China settling at $97.20 a tonne, the highest since Sept. 16 last year, based on data from SteelHome consultancy. SH-CCN-IRNOR62
* Dalian coking coal gained 0.1% while Dalian coke slumped 0.9%.
* Shanghai stainless steel rose 0.2%.