Scrap Metals
Pittsburgh-based scrap firm announces acquisition of 50% stake in stainless steel recycler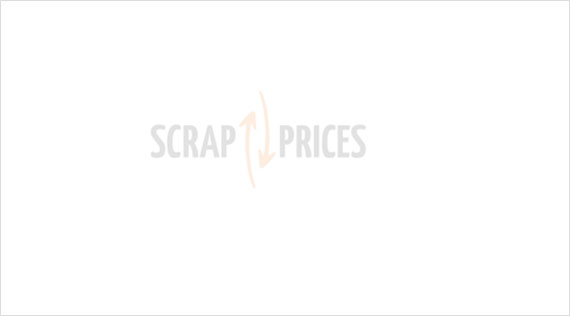 COLUMBIA (Scrap Monster): The affiliate of Pittsburgh-based AMG Resources Corporation has acquired 50% stake in its competitor business. The scrap firm announced that it has acquired 50% interest in Allegheny Raw Materials LLC (ARM) based in 206, Bilmar Drive, PA. The deal price and other details of the deal transaction have not yet been disclosed by both the parties.
According to Eric Goldstein, Allegheny's management team and operations will remain unaffected. He noted that Allegheny Raw Materials has an unmatched reputation in the scrap industry for delivery of value-added products and services to its specialty customers. This high-end delivery expertise will complement to AMG, which is well-recognized for supplying known-analysis scrap and other specialty products. He further noted that the transaction will strengthen both the companies and will help to better serve their customer bases.
Damian Eonta, president of Allegheny Raw Materials stated that AMG's renowned national and international marketing capabilities and particular expertise in servicing specialty scrap markets would immensely benefit them. This will enable ARM to provide significant enhancement to its processing, brokerage and mill service businesses. The deal would help ARM to serve its customers in a better manner.
Pittsburgh-based Allegheny Raw Materials was established in 2003 and currently operates five scrap processing facilities in Western Pennsylvania as well as a ferrous and nonferrous scrap brokerage business. In addition, Allegheny Raw Materials' mill services division develops and delivers specialty blends and optimized least-cost charges and performs on-site processing, handling and testing services for specialty steelmakers. Its merger with TACE Consulting, Inc. eventually resulted in the expansion of five yards across the Pittsburgh area. The company has announced extensive expansion plans to commence additional operations in and around the tristate area. By offering more specialized scrap supply services, ARM aims to become the premier supplier in the area.
With the completion of the transaction, AMG and its affiliates now operate 17 scrap processing facilities and 17 commercial offices in the United States and United Kingdom. It is one of the largest scrap brokers in the US and the UK. AMG collects industrial scrap and obsolete scrap, processes it into reusable forms and supplies the recycled metals to its customers, including integrated steel mills, electric arc furnaces, foundries and secondary smelters. AMG handles all major scrap grades, and its processed ferrous products include bundled, shredded and sheared scrap metal, in addition to other purchased scrap metal, such as turnings and cast iron.
In addition to ferrous and non-scrap brokerage business, AMG operates five scrap processing facilities in Western Pennsylvania. It also markets primary and secondary steel in domestic US market as well as international markets. The company also manufactures counterweights and other steel fabrications for a variety of applications.