Scrap Metals
Matalco's new US plant produces aluminum billets from scrap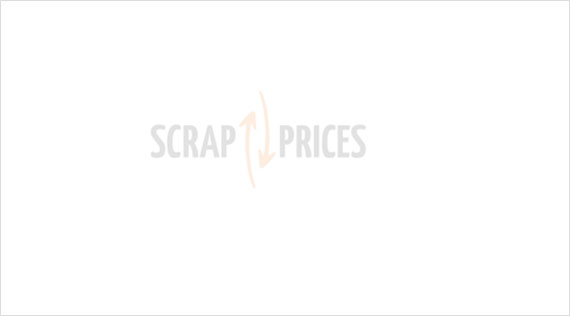 CLEVELAND (Scrap Monster): Canada's Matalco Inc. has officially opened its new Lordstown, Ohio remelt and casting plant. Official inauguration ceremony was held during the month of June this year. The new secondary aluminum plant will produce aluminum billets from scrap. The full commissioning of the $100 million plant was successfully carried out during end-March and the facility has been producing aluminum billets starting April this year.
According to vice president Robert Roscetti, the company had earlier set an output goal of nearly 90 million lb of billets for 2016. The production is expected to reach its full capacity in 2018, with output expected to surpass 300 million lb. The official statement released by the company recently had stated that the projected 90 million lb output of 2016 has already been sold to building, construction and automotive market. However, the details of sales were not disclosed. Roscetti noted that production had started in April and has been moving along as planned. Once fully operational, the plant will produce various series of high quality billets.
Roscetti stated that the company will buy scrap aluminum supplied by a sister company, Triple M Metals. The aluminum will be melted down and cast into billets, which will be then sent to extrusion companies located primarily in Ohio and Pennsylvania, including Astro Shapes, BRT Extrusions and Extrudex. The proximity to diversified market will help the company to gain significant market share and thereby provide an edge over its competitors. The company also plans to explore other markets in Indiana, Kentucky and further south into Tennessee, Roscetti added.
The company broke ground on the plant in September 2014. It had selected Ohio from among several US states for the state-of-the-art smelting facility, after carrying out a lengthy site-selection process which included a number of other sites in Michigan, Indiana and Pennsylvania. The state of Ohio had offered an excellent incentive package including grants, property tax and income tax credits. On-site rail facility and easy highway access and proximity to the company's existing and prospective customers made the company choose Lordstown, Ohio as the location of the plant.
In the progress update released during the month of October 2015, the company had stated that it had completed almost three-quarters of its construction works, with mechanical and electrical works pending. Matalco had hired 6 staff by then and had announced its plans to hire additional 10-20 staff by January 2016. It had also stated that the facility would employ around 60-80 permanent positions by 2018, when it becomes fully operational.
The Lordstown plant is Matalco's third in North America. It already has one aluminum operation in Ontario and another in Canton. With Lordstown plant achieving full production capacity, Matalco aims to become the largest producer of high-quality secondary billet in North America. The combined production by all three facilities would exceed 700 million pounds, it noted.
The remelt plant and the accompanying nonferrous recycling plant is a partnership between Matalco and Triple M Metal LP, both Brampton, Ontario-based subsidiaries of Giampaolo Group. Founded in 2005, Matalco is an affiliate of Triple M Metal LP-Canada's largest processor of recycled metal.